Recepties en feesten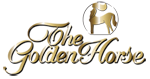 Bovendorp 15
3798 's Gravenvoeren
Tel. : 04 381 02 29
Het restaurant is gesloten op donderdag en zaterdagmiddag.
Notre page Facebook :
Recepties > The Golden Horse Réception
The Golden Horse Réception
Prestige plechtigheid, luxe leventje, een evenement bij u, kleine of grote feesten, « MARCHANT LA FETE » staat aan uw zijde.
Met onze 40 jaar ervaring kunnen wij u helpen!
Van idee tot de uitvoering van uw evenement, van het logistieke  tot het sableren van de champagne diep in de nacht ...